Solid Conservatory Roofs Malvern
Enhance your home in Malvern with a brand news solid conservatory roof. Whether you live in a traditional or modern property, these roofs will add visual appeal. The roofs are secure, thermally efficient and weatherproof, designed to last for decades.
Customise your dream solid conservatory roof today using our free online quoting tool. Suit your existing decor or make a statement with our plethora of styles, colours and finishes.
Contemporary Design
Our top-quality solid conservatory roofs are a modern innovation in roofing systems. These are manufactured from aluminium or insulated composite external panels. With leading suppliers, we ensure the finished roof provides a wealth of practical benefits.
Fully Weatherproof
For your peace of mind, our solid conservatory roofs are fully weather tested. The roof is structurally sound, able to withstand the most extreme environmental conditions. This means you can enjoy the conservatory without worry about water ingress or unwanted draughts.
Thermally Efficient
Replace an underperforming conservatory roof with our home improvements. Improve the thermal efficiency of your Malvern property from the thermal break and the insulated internal pelmets. This will fundamentally keep your energy bills low, saving you money long-term.
Solid Conservatory Roofs Malvern
Solid conservatory roofs will add value to any Malvern home. This is the perfect solution to replacing an underperforming roof, or whether you're installing a brand-new conservatory. Solid conservatory roofs are a flexible home improvement providing light, privacy and energy efficiency, without compromising on style. With exceptional structural integrity, the roofs are made to stand the test of time and perform to a top-tier standard.
Transform your outdoor space with our solid conservatory roofs. This is one of the most configurable solid roof system on the market. You can choose the shape, size, colour and finishes of the roof to suit your aesthetic. As well as this, you can choose to add glazed panels to increase the light yet still retain your privacy. Personalise your roof today by using our free online quoting tool, where you can visualise your dream roof.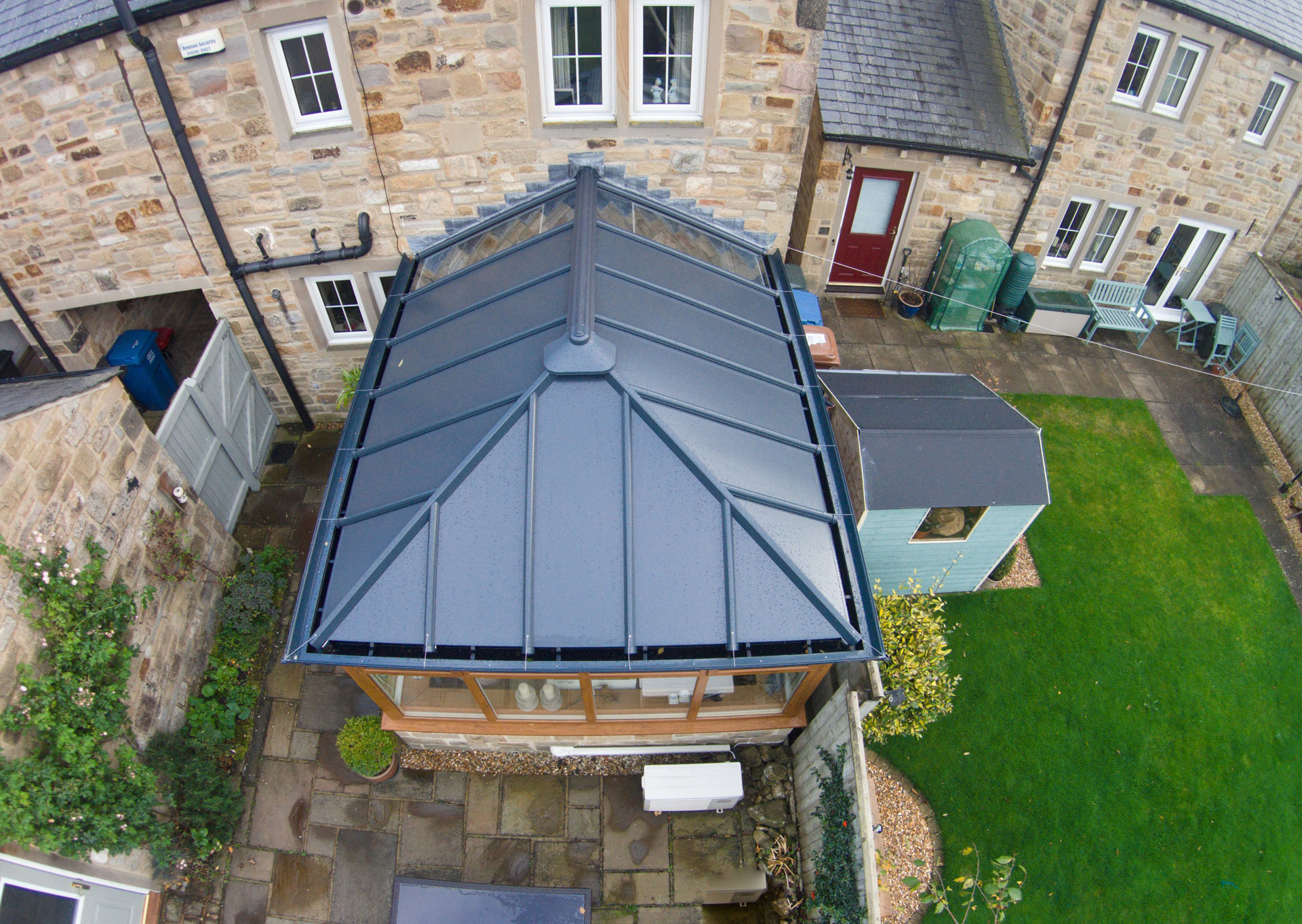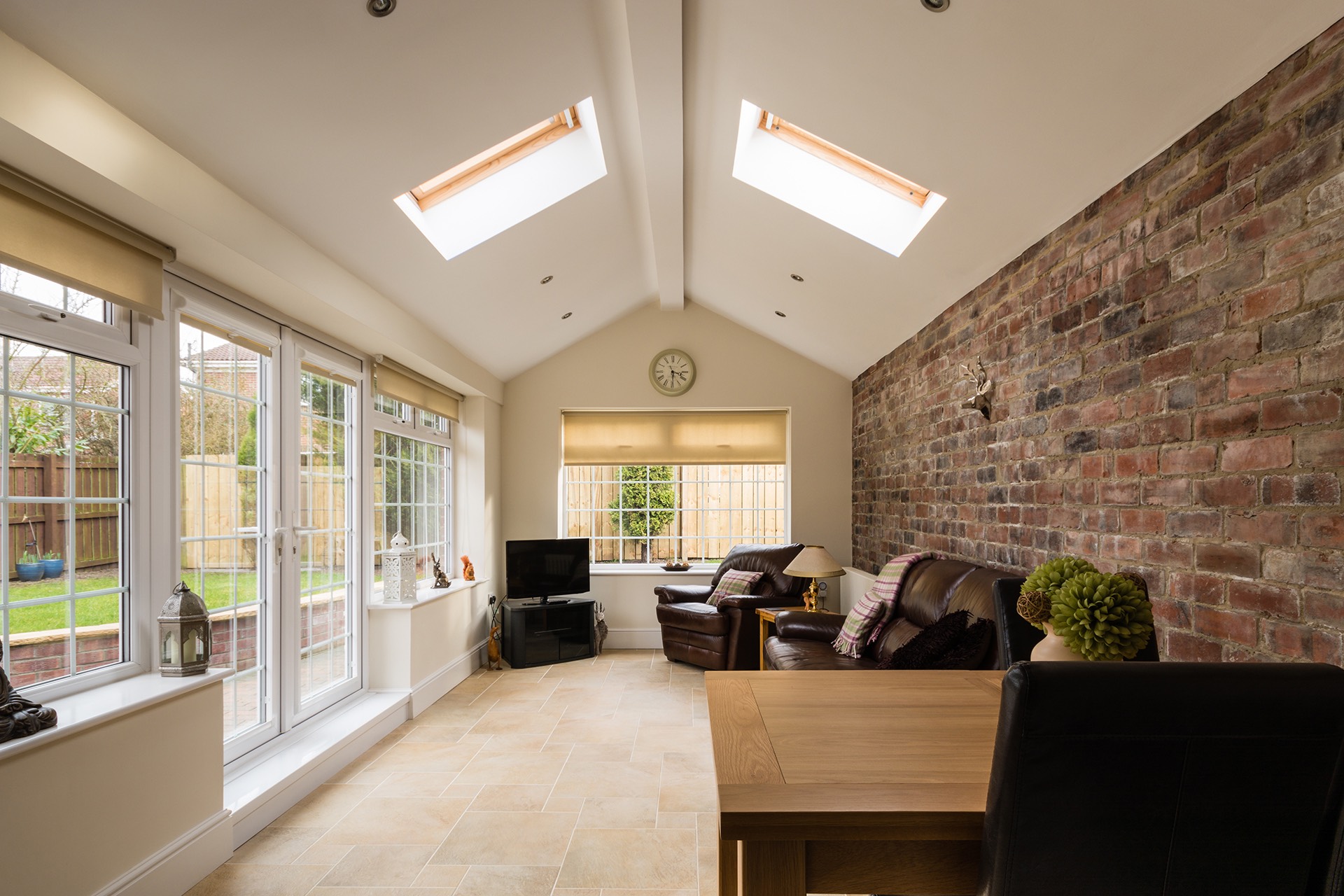 Thermally Efficient
It's important that a solid conservatory roof excels in retaining heat. With insulated panels in place,  the entire roof works to regulate the internal temperature. An insulated pelmet is installed as standard to maintain the optimum temperature inside the conservatory. Achieve exceptionally low U-values with our solid conservatory roofs.
The thermally broken rafters within the roofs will help lower your energy bills. Benefit from unrivalled thermal performance with top-class double glazing. The superior glass will prevent an excess of heat in the summer yet will retain the interior warmth during colder months. Enjoy your living space with our roofs.
Durable
Not only is the solid conservatory roofs we supply some of the lightest on the market, but they are the strongest designs available. If the roof is installed as a replacement, the lightweight structure won't put a strain on the existing beams. With super strong beams, ridges and aluminium panels, the roof will remain robust for decades.
Made with some of the finest materials available, solid conservatory roofs won't damage over time. The materials won't warp, rot, distort or bend during the most unpredictable weather conditions. This means that you can enjoy the practical benefits of the solid conservatory roofs for years to come.
Solid Conservatory Roof Prices Malvern
Modernise your Malvern home with our solid conservatory roofs. Explore our customisation options by using our free online quoting engine. This will give you the chance to decide on your dream roof, including colours and finishes. We will then get back to you with a bespoke price in minutes. It's that simple!
If you have any further questions, don't hesitate to get in touch with our team. Call us directly on 01684 577 504 or fill in our free online contact form. We are happy to help with any queries you may have. we look forward to hearing from you!