Aluminium Verandas Malvern
Enhance your Malvern home with our stunning range of aluminium verandas. Our seamless installations will provide you will endless benefits, including thermal efficiency, durability and bespoke designs. You can enjoy your new space throughout the year and create a gorgeous new focal point.
We offer our aluminium verandas in many styles so that you can complement the aesthetic of your house. Whether you are looking for a covered or a glass roof, you can design your new project to meet your specifications. Each of our products come with a selection of colours, finishes and hardware accessories.
Here at TJ Conservatory Solutions, we are your local and reliable experts in home improvements. You can rely on us to install your new aluminium verandas efficiently and professionally. Get your free zero-obligation quote using our handy online pricing engine. All you need to do is enter your house dimensions and design preferences.
Security
We understand that security is a top priority to Malvern homeowners. Our aluminium verandas are manufactured to keep you and your property safe all-year-round. The robust aluminium profiles and multi-point locking mechanisms will give you the reassurance that you will be safe. The durability of our aluminium verandas will protect you against all weather conditions, preventing any draughts and water ingress from entering your home.
Slim Sightlines
Aluminium verandas provide a contemporary haven for any Malvern home alongside a panoramic view of your surroundings. The narrow frame will flood your property with natural daylight, creating a warm and cosy environment. Take advantage of the warmer months and open your windows and doors to let air fresh flow into your property. This modern space will give you a versatile room to enjoy throughout the year.
Accessories
For Malvern homeowners wanting to add extra features to their aluminium verandas, you can choose from a range of hardware accessories. If you are looking to add more light to your room, we offer LED lighting options to add to your installation. Enjoying your aluminium veranda in the winter months is possible with our heaters, you can stay warm while enjoying your new space. Talk to our team to hear more about our accessories.
Customised Design
We know that each Malvern home is different, and every homeowner has their individual design preferences. There is an array of styling options available to you when it comes to customizing your aluminium verandas. Our installations come in three colours, white texturized, cream white and grey texturized.
Our flexible installations are made to measure to fit the dimensions of your property. As well as our range of colours, we also have hardware accessories to complete the finishing look. The luxurious aluminium verandas can be fitted with glass sliding doors to add to the contemporary aesthetic. If you are not sure where to start, our friendly team is available to show you our design options.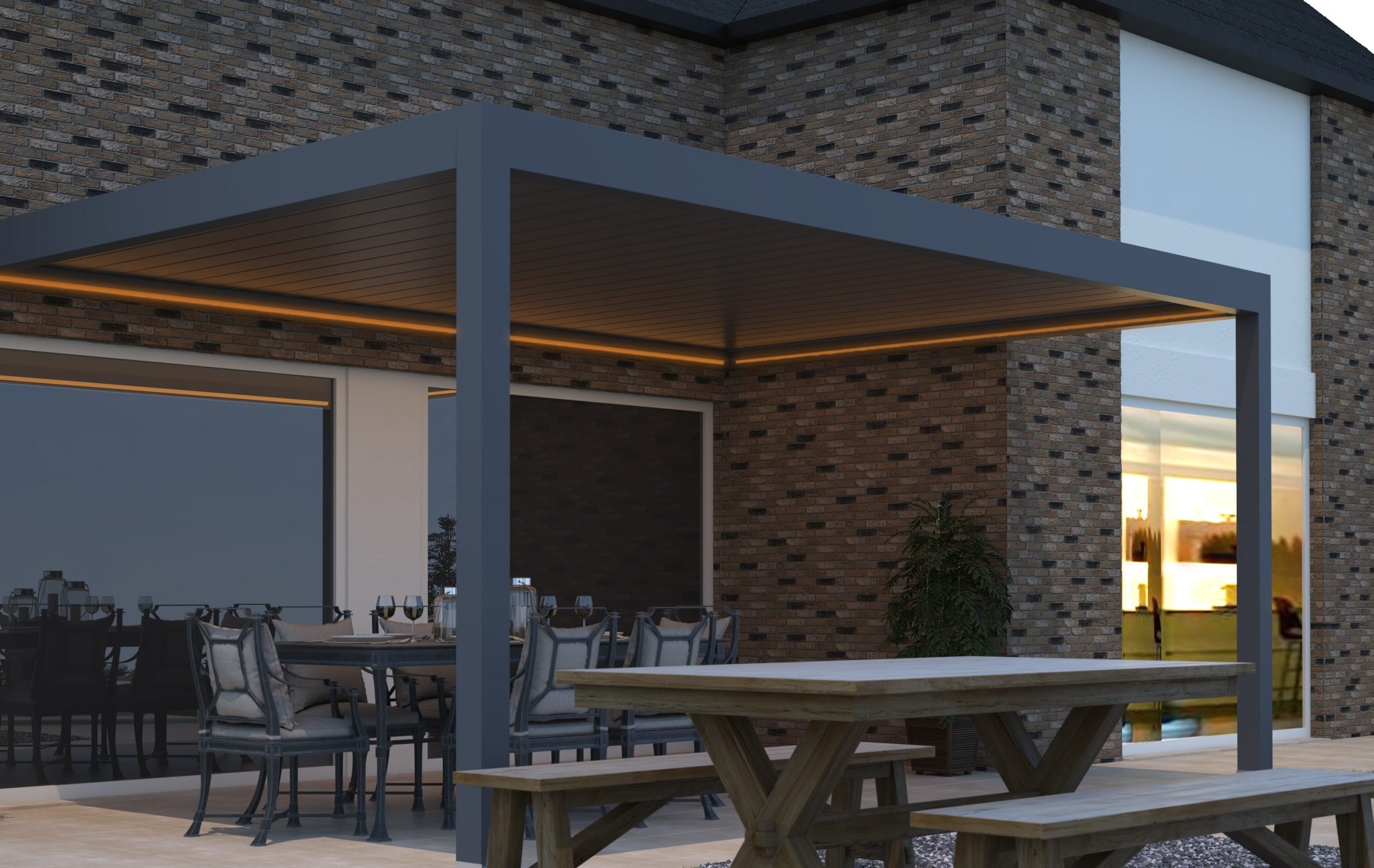 Why Choose TJ Conservatory Solutions?
With over 20 years' of experience in the industry, we are your local specialists in aluminium verandas and house extensions. We work with industry-leading suppliers to provide you with high-quality products that you will enjoy for years to come. Each of our aluminium verandas will give you both practical and visual benefits that you can take advantage of.
Our friendly team are there to offer comprehensive service and their impartial advice. From quotation to installation, you can come to us with any questions that you may have on our range of products. We make sure that we install products that we know will be the perfect fit for your home; we will advise you with tailored home improvement solutions.
Thermal Efficiency
The high-quality aluminium profiles and glazing options will provide you with an enhanced thermal performance at all times. Our glazing will retain the heat within your home and reduce any heat loss to the outside surroundings. The advanced glass solutions will prevent any draughts from creeping into your home so that you can stay insulated.
Aluminium is known for its thermal qualities. Your appropriate heat regulation means that you can stay warm in the winter and cool in the summer. Investing in aluminium verandas means that you can rely less on using your heating. You can save money on your monthly energy bills and reduce your carbon footprint.
Aluminium Veranda Prices Malvern
Transform your Malvern home with our excellent range of aluminium verandas. Enjoy a modern new space throughout the year and experience a plethora of practical benefits. Use our online quoting engine to get your free zero-obligation quote.
If you still have questions about our range of aluminium verandas, send us a message through our online contact form. Alternatively, you can give us a ring on 01684 577504 and speak to one of our experts. Our friendly team are available to offer their professional advice and support.